US Consumer Spending Shows First Pandemic Contraction: Survey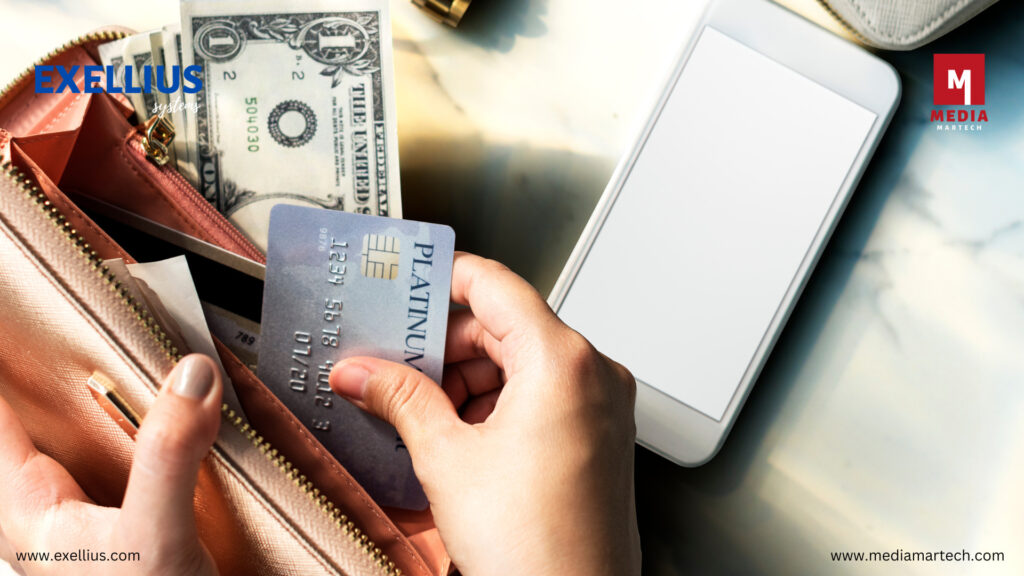 In a recent survey, alarming statistics have emerged, painting a concerning picture for the US economy in early 2024. For the first time since the onset of the pandemic, consumer spending, the linchpin of the US economy, is poised to contract. In this article, we dissect the findings of this survey and explore the factors contributing to this anticipated decline.
Survey Insights: Pessimism Looms
According to the latest Markets Live Plus survey by Bloomberg, more than half of the 526 respondents, precisely 56%, anticipate a downturn in personal consumption within the United States as we welcome the new year. An additional 21% are even more pessimistic, believing that this reversal will occur in the final quarter of 2023. What's driving this pessimism?
Factors Behind the Downturn
Bloomberg attributes this foreboding sentiment to the escalating borrowing costs that are putting pressure on household budgets, coupled with the depletion of the substantial savings amassed during the COVID-19 era. These financial challenges are causing individuals to rethink their spending habits, casting doubt on the sustainability of the current consumption trend.
Is Consumption Sustainable?
Anna Wong, the Chief US Economist at Bloomberg Economics, raises a critical question: "Is this strength in consumption sustainable?" In her analysis, Wong argues that the surge in consumer spending is driven by temporary factors, including the enthusiastic response to summer blockbusters and concert tours. Notably, Taylor Swift's "Eras Tour" is poised to break records with an estimated $1 billion in sales, making it the highest-grossing tour in history.
Divergence in Opinions
Interestingly, Bloomberg's survey results are at odds with the belief that the US economy will steer clear of a recession. Federal Reserve officials have confidently stated that they no longer foresee a recession on the horizon. Consumers have also experienced relief from the central bank's robust measures to stabilize the economy.
Positive Economic Indicators
Several key economic indicators have fueled optimism regarding the economy's resilience. Inflation, which had reached a four-decade peak in June 2022 at 9.4%, has now cooled down to 3.2%. Low unemployment, although slightly surprising in August at 3.8%, has been a source of encouragement, as it was anticipated to be at 3.5%, in line with July's figures.
Market Sentiment and Vulnerabilities
Market experts like Alec Young, Chief Investment Strategist at MAPsignals, highlight factors that have been boosting market confidence, such as the potential for a soft landing, declining inflation, and an end to the Federal Reserve's tightening measures. However, the recent dip in stock prices from late-July highs reveals a certain vulnerability in the market.
Other Economic Hurdles
Apart from the factors mentioned above, the economy faces additional hurdles, including a surge in credit card and auto loan delinquencies, which have reached a ten-year high. Credit card delinquencies currently stand at 3.8%, and 3.6% of individuals have defaulted on their car loans, according to credit agency Equifax.
The Impact on Low and Middle-Income Earners
Soaring prices in essential commodities like rent, groceries, and both new and used cars have disproportionately affected low and middle-income earners, despite the Federal Reserve's efforts to curb persistent inflation.
In conclusion, the future of consumer spending in the US appears uncertain. While the economy has shown resilience in the face of various challenges, the looming decline in consumer spending raises questions about its sustainability. Only time will tell if the US can navigate these economic waters and avoid a recession.
For more tech content like this VisitIT and Tech:https://www.info-tech.online/
BANKING, ACCOUNTING, INSURANCE AND FINANCIAL SERVICES:https://www.finance-tech.online/
HEALTHCARE AND PHARMACEUTICALS:https://www.healthcare-tech.online/
TRANSPORTATION AND LOGISTICS:https://www.transport-tech.online/
ENTERTAINMENT, TRAVEL AND HOSPITALITY:https://www.entertainment-tech.online/
MARKETING, ADVERTISING AND PUBLIC RELATIONS:https://www.channel-tech.online/
HUMAN RESOURCES COMPENSATION AND BENEFITS:https://www.humanresources-tech.online/
MECHANICAL AND CIVIL ENGINEERING:https://www.engineering-tech.online/
MANUFACTURING AND CONSTRUCTION:https://www.manufact-tech.online/
NON-PROFIT AND NON-GOVERNMENT ORGANIZATIONS:https://www.nonprofit-tech.online/ Want to promote your content?
Visit:https://www.exellius.com/contact-us/ orhttps://www.mediamartech.com/contact-us/c