Dollar on its backfoot after revised US rate expectations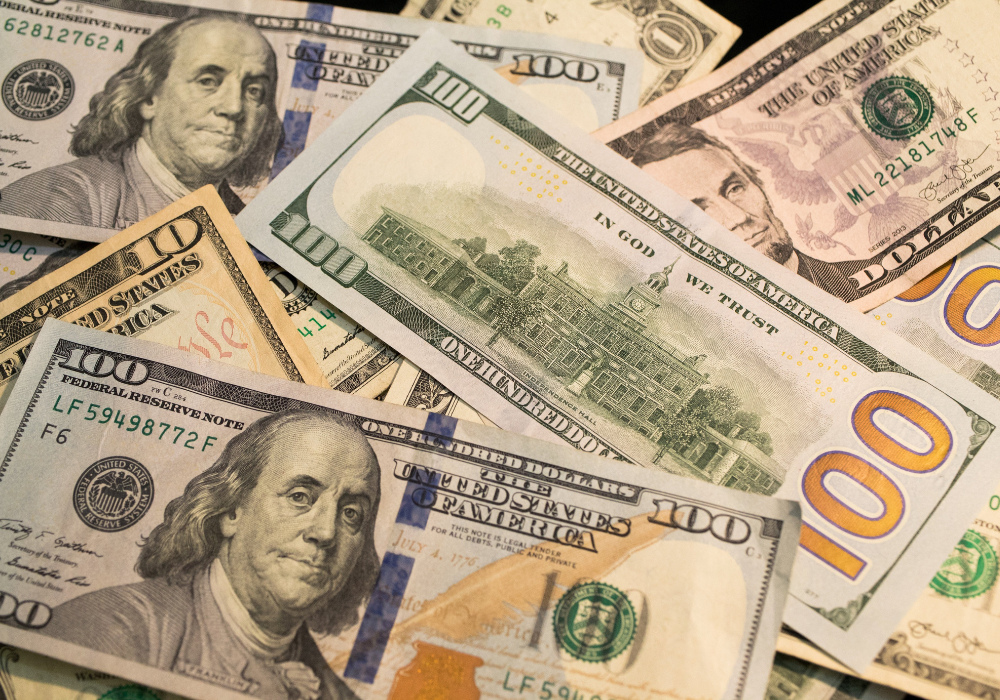 In line with weaker Asian currencies, the rupee also surrendered the gains following the central bank's dollar buying, foreign fund outflows and risk-averse moods. However, the losses were limited by weaker crude oil prices and corporate dollar inflows in the holiday truncated week. Spot USDINR gained eight paise to 82.05. Stocks sank by 1% on the Nifty to wrap up a brutal minus 4.4% showing for the year.
Spot USDINR is stuck between 81 to 83 since October 2022. While the direction for the pair remained up on a longer-term basis, the short-term trend remains sideways. The derivative data suggests upward price actions in the pair with immediate resistance placed at 82.50, where maximum open interest has been seen.
India's forex reserves gained by $1.5b to $562.4%, the first weekly addition after four weeks of fall, as dollar inflows were absorbed by the central bank to curb the volatility and match the demand-supply matrix. Haven demand has been seen in the Japanese Yen and Swiss franc after US's second-largest bank collapses.
Recent retail inflation data was discouraging for the rupee as it has been above the central bank's mandate of the 2% to 6% band for the second month in a row. The CPI reading of 6.44%, risks tipping the balance towards more aggressive rate hikes. In the week gone, the dollar index settled with minor gains while the Japanese Yen recovered after the BOJ removed some uncertainty by leaving its policy unchanged.
A hawkish shot from Fed Chair Powell hurt stock markets last week and declines accelerated as Silicon Valley Bank collapsed. That has provoked some radical reassessments of the likely path for rates and asset valuations, from "we're definitely getting 50 bps" to "there's no way we're getting 50 bps". Fed funds futures are pricing at a peak rate of below 5.3%. That was ~5.44% last Friday but climbed above 5.6% after Powell spoke on Tuesday. Treasuries had a winning week.
For more tech content like this Visit:

IT and Tech: Info Tech Online
BANKING, ACCOUNTING, INSURANCE AND FINANCIAL SERVICES: Finance Tech Online
HEALTHCARE AND PHARMACEUTICALS: HealthCare Tech Online
TRANSPORTATION AND LOGISTICS: Transport Tech Online
ENTERTAINMENT, TRAVEL AND HOSPITALITY: Entertainment Tech Online
MARKETING, ADVERTISING AND PUBLIC RELATIONS: Channel Tech Online
HUMAN RESOURCES COMPENSATION AND BENEFITS: Human Resources Tech Online
MECHANICAL AND CIVIL ENGINEERING: Engineering Tech Online
MANUFACTURING AND CONSTRUCTION: Manufacturing Tech Online
NON-PROFIT AND NON-GOVERNMENT ORGANIZATIONS: Non Profit Tech Online

Want to promote your content?

Visit: Exellius Systems or Media Martech